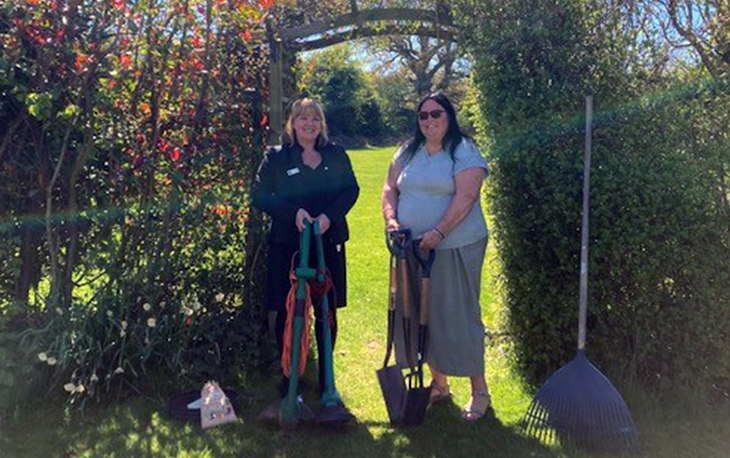 Here is Funeral Arranger Kathryn Wagg from Thomas Bragg & Sons in Knowle visiting a horticultural project run by Solihull Mind.
The three-and-a-half-acre field in Knowle is an ideal spot for people to roll up their sleeves and get involved in gardening or outdoor work, art and craft work, or carpentry and general handiwork, or for those who have an interest in wildlife and conservation.
Gardening and being outdoors has a proven positive effect on people's mental health and wellbeing and Thomas Bragg & Sons were delighted to support such a fundamental community project with a donation of gardening tools.
The project is open on Monday, Tuesday (women only), Wednesday, Thursday, and Friday from 10-30am – 3-30pm. To get involved, to make a donation or if you would like more information, please contact Solihull Mind by emailing contact@solihullmind.org.uk , call 0121 742 4941/743 4237.