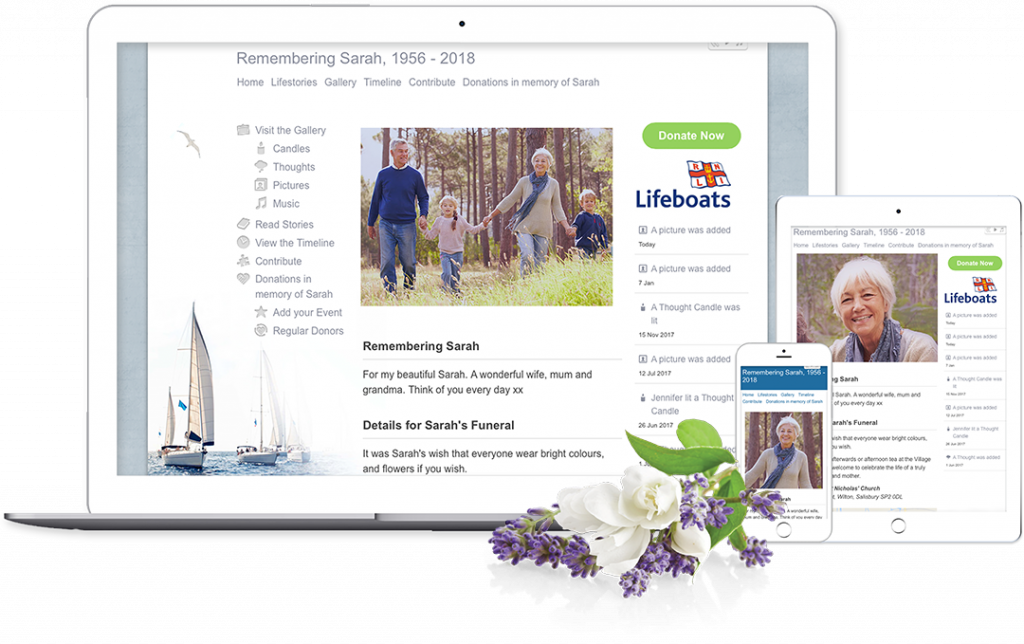 Share memories and collect donations
As part of our free service, we can provide you with an online tribute page that displays funeral arrangement information and collects in-memory donations for your chosen charities, including any Gift Aid.
This special memorial website in tribute to your loved one, is a place where you can share memories and stories with family and friends, light candles, add music and photos, as well as leave messages.
You keep complete control over access and display of your tribute. You can change anything or close the page at any time, if you wish.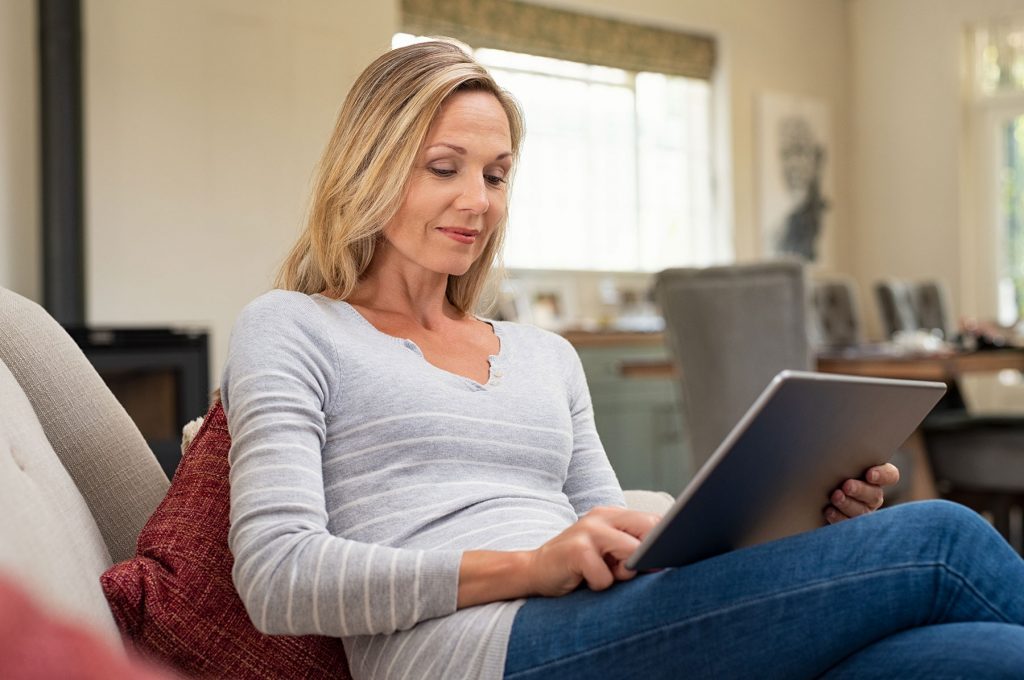 What do you need to do?
Nothing at all. We create the tribute page for you so just wait for an email which will provide your login details and enable you to make any changes you want to the page. When the page is ready, the link can be shared with others via email, social media, text and WhatsApp.
The funeral details will also be displayed in our 'Tribute & Donations' section of our website for a few weeks to help provide funeral guests with all practical and donation information.
You can keep and update your tribute page for as long as you wish, completely free of charge, and we hope that you find it a source of both comfort and support.
Donations are processed by the non-profit charity MuchLoved. Donations can be collected for any UK registered charity using all major credit and debit cards. As with all online donation services, there is a small fee to cover the costs of processing, which include Gift Aid and reporting to charities. There is a 3.2% MuchLoved fee and a 1.9% + 20p payment card processing fee.
View funeral notices
Planning ahead?
It is now really easy to plan ahead, making a huge difference by easing the burden on your family when the time comes, so they can focus on the arrangements.
View plans
Probate
We work with the National Bereavement Service (NBS), a not-for-profit organisation, to assist and support our families.
Find out more
Floral Tributes
We are proud to work with Interflora, as well as other local suppliers, to create and deliver beautiful arrangements.
View flowers
Need advice?
Thomas Bragg & Sons Funeral Directors can assist you in every step of the funeral and cremation arrangements so please don't hesitate to ask us about any aspects or queries you may have.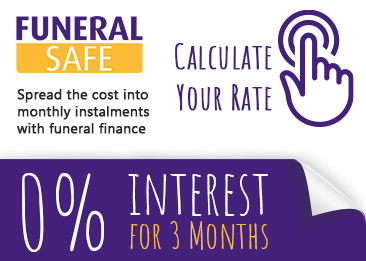 Thinking about a Funeral Plan?

Choice Funeral plans enable you to arrange and pay for your Funeral Director Services in advance, which could provide peace of mind to you and your family.
Learn more
Funeral Notice, Donations and Tribute Service

View funeral notices and tributes to your loved one and leave a donation in their memory
View funeral notices