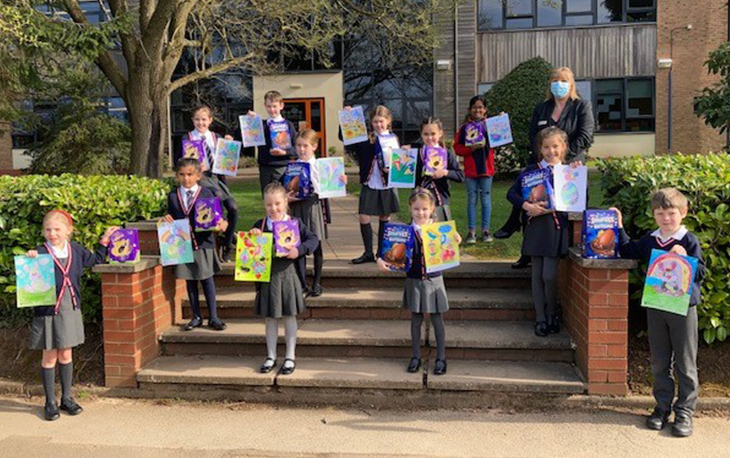 Pupils of Dorridge Primary School won chocolate eggs from Thomas Bragg & Sons Funeral Directors, Knowle, after their Easter-themed drawings were picked as winners in a competition judged by residents of Job's Close care home.
Funeral Arranger Kathryn Wagg ordered festive colouring-in sheets for more than 500 entrants at Dorridge Primary so she could display the winning artwork around the funeral home and brighten up the day of those missing their loved ones.
She said: "It's been an incredibly difficult year for everyone, but with Easter comes a sense of hope and optimism, and what better way to show it than with the creativity of the pupils from Dorridge Primary School."
Kathryn contacted Year 2 Leader Alana Farrington with her idea which gained the interest of over 500 schoolchildren from Year 1 to 6.
Kathryn ordered hundreds of colouring-in sheets with six different designs and complexities for the different age groups and asked the residents of Job's Close to pick the two best drawings from each year as the winners.
She said: "We've worked with Job's Close for a number of years such as through sponsored events and charity initiatives, so I knew they'd have a good eye when it came to deciding the winning entries.
"Although it was nearly impossible for me to choose, I provided Job's Close with the top ten drawings of each year group, from which their lovely residents managed to pick the top two."
Each of the 12 winners were given a chocolate Easter egg by Kathryn and now have their artwork displayed at Thomas Bragg & Sons, which is helping to bring a smile to families going through difficult times.