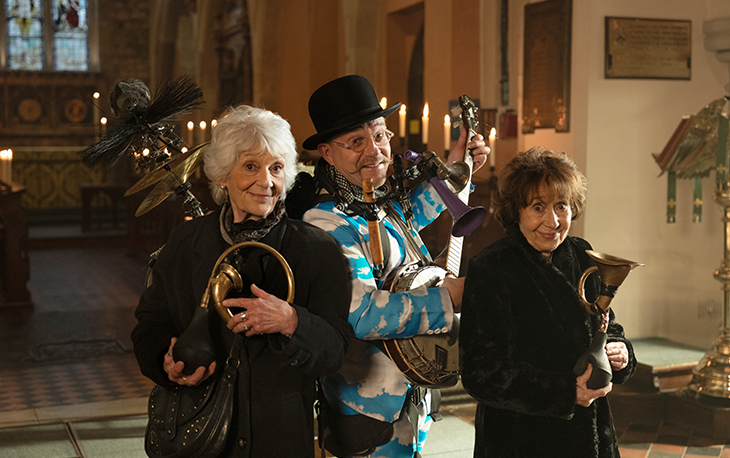 A television advert campaign promoting funeral plans from the country's third largest funeral company has been nominated for a prestigious marketing award.
Funeral Partners have been shortlisted in the category of Best Use of a Small Budget in the Marketing Week Awards 2023 for their television advert campaign for Choice funeral plans.
The light-hearted ads featured adorable duo Maureen and Brenda attending various funerals of their friends making wry comments from the back of a church about the choices and details of their friends' funerals, and how they might have benefitted from having a plan.
Funeral Partners were supported on the project by top production agency How Now Creative, who were briefed to create a fresh concept, to stand out in a competitive market, which wasn't unnecessarily sombre or dull.
Funeral Partner Marketing Director Kelly Hailou said: "We're absolutely thrilled to be nominated for this award.
"It's a testament to the hard work from everyone who was involved in this exciting project here at Funeral Partners, How Now Creative and our media agency FIVEfoot8.
"Television was a new marketing channel for us, and we made a bold decision to incorporate gentle humour into a sensitive topic and it has proved to be successful. We have received such fabulous feedback from customers, suppliers, families and friends. The characters and concept have really resonated with people.
"I'm looking forward to attending the ceremony and meeting the other finalists, I have my fingers and toes crossed."
The adverts appeared on more than 80 Sky channels with the target demographic who live close to the six key Funeral Partners brands being promoted, seeing them approximately 20 times each during the three-month campaign. This was supported through the line using paid for search, social media, traditional press, trade press and in-branch advertising,
The adverts resulted in a marked increase in website visits, enquiries and brochure requests, with a positive increase in plan sales as well as raising brand awareness for future clients. Further TV campaigns are now in the offing.
The Marketing Week Awards ceremony will be held at The Londoner Hotel in Leicester Square, London, on November 1.